The New Adventures of Captain N
The New Adventures of Captain N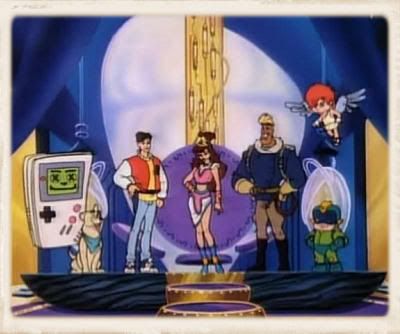 Welcome to the Game Page for the New Adventures of Captain N. The events of this game are loosely based on the 1980's Saturday morning cartoon, "Captain N: The Game Master" which features a extra-dimensionally exiled teen with a vast knowledge base of Nintendo Games fighting to ensure the survival of Videoland, the home of all video games.
To get started, please utilize the Wiki for all things Captain N related.
It should also be noted that this game is for recreational purposes only. In no way is the GM or any players claiming any right to use the characters identified therein, which remain the sole proprietary right of its creators.
The New Adventures of Captain N
The New Adventures of Captain N
Rykael
Rykael
allyster
Zeath
Ziruas
SergeiBraginski
Oushiza
Telin